Forwarding this announcement from Tim Oey verbatim, since he said it better than me…
–
On July 9th, Sunnyvale will launch a Neighborhood Challenge in its IGreenSunnyvale mobile phone app. Residents are invited to participate in this fun challenge and "buzz" their sustainable actions to win individual and neighborhood prizes.
To participate in this community-wide challenge, download IGreenSunnyvale for free on your Android or Apple smart phone and keep an eye out for the Neighborhood Challenge. When the challenge appears on your phone, join your neighborhood's team on the app. "Buzz" your sustainable actions in the app from July 9-17 and help your neighborhood's team win the challenge!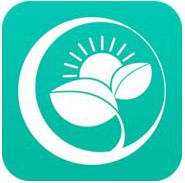 For more information, visit Energize.inSunnyvale.com.
Tip: download the app now and practice buzzing some green actions so you get your fingers warmed up and can get off to a fast start once the challenge starts. 🙂